Sanford adds mobile clinics to the Bakken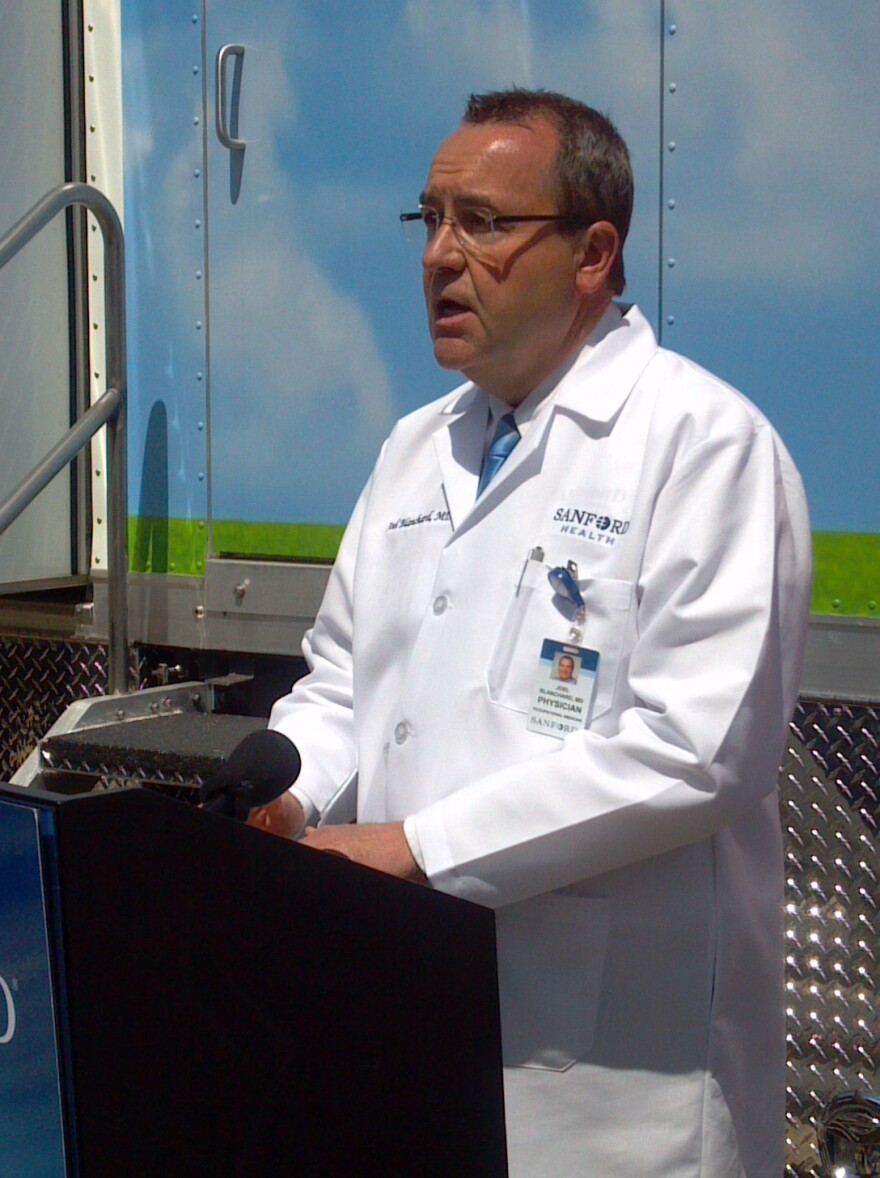 Sanford Health will expand its reach in the Bakken.
Sanford will be using two mobile clinics and one modular clinic in the oil patch. The modular clinic will be in Watford City, while the two mobile units -- dubbed OPC mobileMED -- will go where they're needed.
"We keep hearing, 'We have an injury, or we need something in Tioga or Watford City, and it's a long way to drive," said Dr. Joel Blanchard, the medical director of Sanford Health Occupational Medicine. "Driving time and clinic time means time away from work. So they asked us, can we get closer? This is our response to it."
Blanchard says the mobile clinics will provide physicals and screenings, as well as acute care. And he says the mobile clinics will use telemedicine techniques.
"The nurse practitioners or the physician assistants will be on-site," said Blanchard. "Myself, and Dr. Saxon in Dickinson, will be at our desks. And we have the ability to interview the patient through an HD camera. We can look at skin lesions, we can look at the ear, we can look at the throat, we can listen to their heart and lungs, based on this telemedicine."
Blanchard says the mobile clinics will be in the oil patch starting next month.