ND Tourism to spend $2.9 million in 2018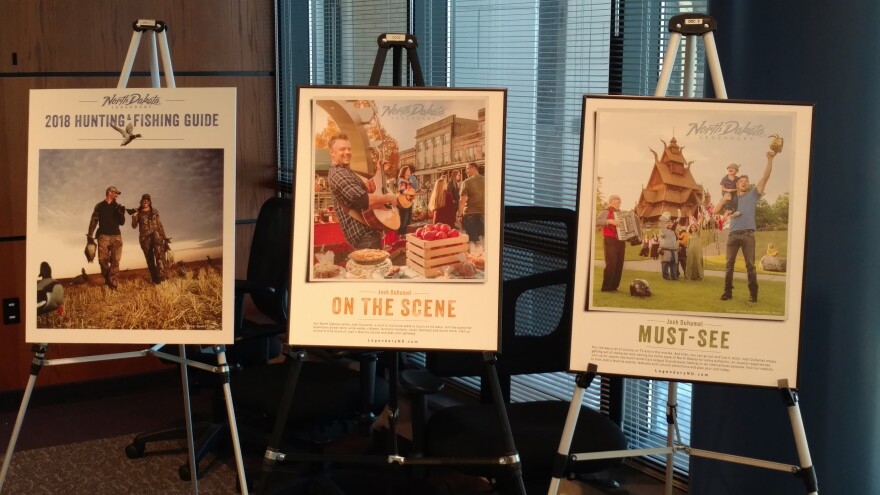 North Dakota Tourism is planning to spend $2.9 million in its marketing campaign for 2018.
"The media plan will be about the same as last year," State Tourism director Sara Otte Coleman told reporters.
Otte Coleman said the campaign will again feature Minot native Josh Duhamel. Duhamel is under contract through the end of the year. Otte Coleman said he has been a very effective representative for the state.
"We actually asked about that in the research," Otte Coleman said. "It showed he is definitely opening eyes."
And the "Legendary" brand will continue. She said the brand has proven effective over the 15 years it's been used.
"Ths year's campaign continues to grow that," Otte Coleman said.
Tourism is also making more of a push into the Chicago market.
"It's a new market," Otte Coleman said. "It provides a fresh new opportunity for us to attract visitors."
And North Dakota Tourism will be quite visible during the upcoming Super Bowl in the Twin Cities.
"We 'wrapped' a train on the light rail system," Otte Coleman said. "And that will run right through Minneapolis-St. Paul throughout the Super Bowl."
In addition, Otte Coleman said her department will continue its online and social media efforts to promote travel to North Dakota.